Travel Information
Lead Image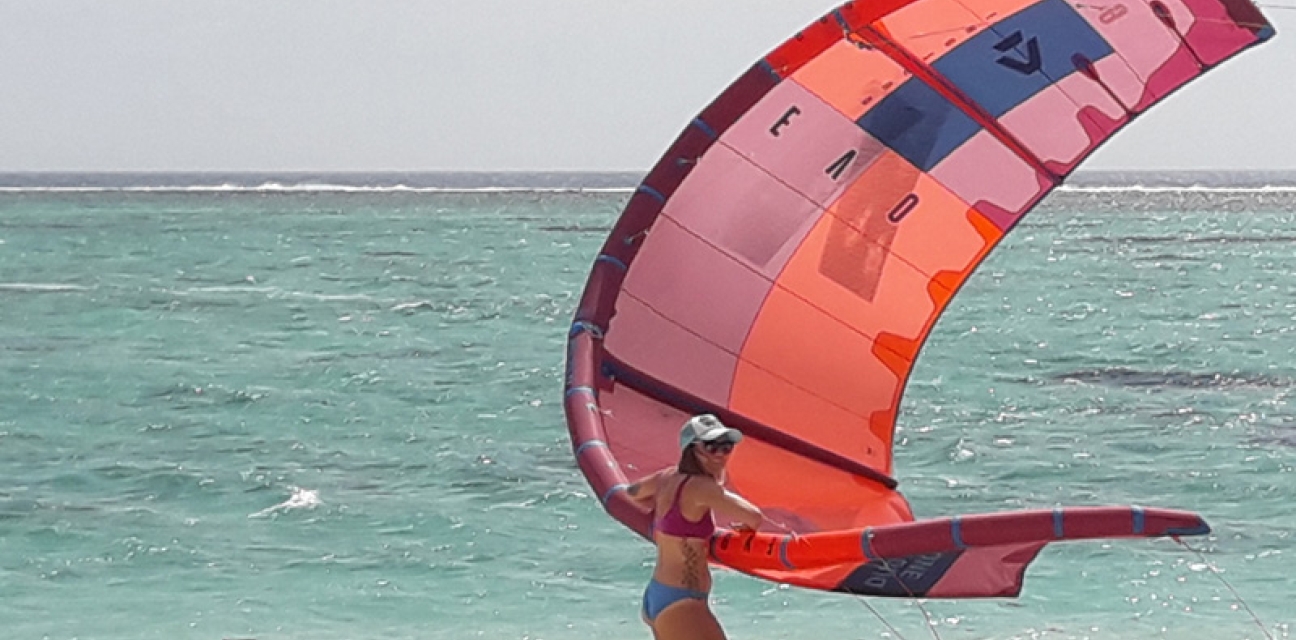 Visa requirements
Citizens of certain countries, including most European countries, the US, Canada, and Australia, do not need a visa to enter Mauritius for stays of up to 90 days. However, all travelers will need a passport that is valid for at least 6 months after the date of entry.
Getting there
Sir Seewoosagur Ramgoolam International Airport, located near the town of Plaisance, is the main international airport in Mauritius. The airport is served by several airlines, which offer direct flights to Mauritius from major cities around the world.
Transportation
Once in Mauritius, you can get around by public bus, taxi, or rental car. Bus service is cheap and efficient but not always punctual and taxis are widely available, but fares are not regulated so be sure to negotiate the price before getting in.
Currency
The official currency of Mauritius is the Mauritian rupee (MUR). Currency exchange is available at banks and foreign exchange bureaux, but it's also possible to use international credit cards and travellers cheques in most of the hotels and large shops.
Accommodations
There is a wide range of accommodation options in Mauritius, from budget-friendly guesthouses to luxury resorts. There are many options of hotels, apartments, villas and guest houses
Best time to visit
The best time to visit Mauritius is from May to December when the weather is milder and there is less chance of rain. During the summer, from December to April, the weather is hot and humid, and there is a higher chance of rain.
Safety
Mauritius is considered a safe destination for tourists, but it's always a good idea to take standard safety precautions such as not carrying large amounts of cash or expensive jewelry.
Activities
There are many activities to do in Mauritius, including swimming, snorkeling, diving, windsurfing, kitesurfing, jet-skiing, water-skiing and deep-sea fishing. It's also worth visiting the island's capital Port Louis and its market, the botanical garden of Pamplemousses and the Hindu temple of Grand Bassin
Health
The tap water in Mauritius is safe to drink, but if you prefer to drink bottled water, it's widely available. It's also advisable to take precautions to protect yourself from the sun, and it's recommended to take some insect repellent if you plan on spending a lot of time outside.
Food
Mauritian cuisine is a mix of Creole, Indian, Chinese and European influences, and it's known for its spicy and flavorful dishes. Some popular dishes include rougaille (a type of curry), dholl puri (a type of roti), and mine frit (a type of fried noodle).
Language
The official languages in Mauritius are English, French and Creole. The Creole language is widely spoken by the local population and is derived from a mix of French, English, and African languages.
Culture
The culture of Mauritius is a melting pot of its history, the main influences are Indian, African, Chinese and European. You'll find an array of cultures, religions, languages and festivals to be celebrated on the island.
Cost
The cost of traveling to Mauritius can vary depending on the time of year, how long you stay, and how much you spend on accommodation, food, and activities. However, it's generally considered to be a more expensive destination compared to other places in the region.
WHAT YOU SHOULD KNOW BEFORE COMING TO MAURITIUS
Addresses (IMPORTANT)
The full address of your Hotels or private Holidays Houses and Bungalows before you arrive. Please note this carefully as you will be required to write it on a card to be given to the Mauritian immigration authorities in the airport on your arrival.
Airport:
Flic-en-Flac is about one hour from the airport. Le Morne/Grand Baie [1.5 Hrs],
Belle Mare/Palmar [1.2 Hrs], Port-Louis [1 Hr], and Mahebourg [20 mins].
Transfer costs varies from 600 to 1400 rupees.

We recommend that you change some money in the airport immediately on arrival.

You need to re-confirm your return ticket at least 72 hours before departure.
For Air Mauritius (230-208-7171), British Airways (202-8000), Condor (207-3000), and SAS (208-5538).
Driving in Mauritius:
Due to the high import tax on new cars and spare parts, driving on Mauritius can be expensive. Only unleaded petrol is available on Mauritius and all cars use this. It costs slightly less than in Europe. Mauritius uses the British driving system (driving on the left).
Visas:
Visas are not required for people with EEC or American passports.
Vaccination:
Mauritius is fairly unique for a tropical country in that it is free of such diseases as malaria, yellow fever and cholera. This is because of the very effective efforts of the government to combat these diseases. For most people therefore, vaccinations, etc. before departure are not necessary. If in doubt please check with your local Mauritian embassy before departure.
Health Care:
The medical standard on Mauritius is well advanced and the hospitals are free of charge. This applies to visitors as well. There are now additionally many private clinics in the island and they offer a more attractive environment plus frequently some of the latest medical equipment available. They are however not free and you would be well advised to check that your health insurance is valid for Mauritius before you come.
The local water is relatively clean and the Mauritians drink it. You need therefore have no fear if you use it for cleaning your teeth etc. However, it is better you boil the water before drinking it or buy bottled water which is freely available in the local shops.
Mosquitoes:
As in all tropical countries (even Europe in the summer) mosquitoes do exist. We recommend using a mosquito repellant cream to keep them away.
Some holidays houses are equipped with electrical mosquito repellers (vapes) which you can use at night. Small impregnated tablets are inserted into the apparatus which is then plugged into the electricity. The effect will last for about 8 hours. You may leave 1 window open in the bedroom but you should ensure that there is no strong wind as this blows the vapor away. If you run out of tablets they can be purchased locally for about 65 rupees.
Sun Screen Lotion:
The sun is exceptionally strong on Mauritius and many people are surprised (too late) by its strength and have to suffer sunburn for several days. Even on cloudy days, please make sure that you use a good sun cream.
Electricity:
The power supply is 240 volts and the power sockets use the british 3 pin standard. If you bring electrical appliances with you then you will probably need an adaptor.
Language:
The official language of Mauritius is English. A large number of people can therefore understand and speak it. The main language of the island however is Creole which is based on French. In addition the different ethnic groups speak such languages as Chinese and Hindi.
Holiday Clothing:
Men can usually spend most of the time in short trousers unless you want to enter a hotel for the evening, in this case long trousers are required. Additionally the maid in the house washes and returns clothes by the next day so that you do not need to take much with you. Do not overload your suitcase with unnecessary clothes. Leave some room for any shopping that you do on Mauritius.
Mauritius has a well advanced textile industry so that instead of taking all your holiday clothes with you might consider buying them locally on the local market. The shops are full of ready to wear polo shirts, T-shirts, shorts, shirts, trousers, pullovers, dresses and beachwear at low prices.
Disposable nappies for babies cost about 2 times the price on Mauritius as they do in Europe. We recommend either taking enough with you or taking nappies which the maid can wash.
Currency:
They use the Mauritian rupee. Currency rate is EURO 1.00 = 42.00 rupees. EURO/GBP or US$ travellers cheques and cash can be changed in the banks or money exchanger offices.
For more info on currency exchange with the rates of your country,
please visit the Mauritius Commercial Bank.
There are few money exchangers are available in the airport just after the baggage hall. Major credit cards such as Visa and Mastercard are accepted in restaurants and hotels and also in some shops and supermarkets. In addition you can use credit cards to obtain cash in the banks or use them together with the secret (PIN) number to get money from cash dispensers.
Depending on which country you come from, you will normally find the prices in the shops to be reasonable compared to what you pay at home. The food and drink prices charged in the hotel bars and restaurants are normally appreciably higher than this.
Tipping:
If you stay in private holidays houses or bungalows, the maid can cook for you. We would recommend paying her MUR 200/300 rupees each time as this is not covered in the house rent.
Climate:
The hottest time of the year on Mauritius is December / March when you can expect temperatures of 30 degrees C (approx. 90 F) but with less humidity. There is always a breeze from the ocean however so that most people will find it pleasant. Cyclones (tropical storms) can also occurr during this period.
For those people who do not enjoy warm weather or want a more active holiday, we recommend going in July/August when the temperature is 24-26 C. On the coast the temperature can go down to 16-18 C during the night so that we recommend taking a pullover.
As you can see the variation of temperature on Mauritius is small such that enjoyable holidays can be spent there at any time of the year. Although the weather is normally sunny it does rain. The rain showers are normally short and are a pleasant change from the sun.
Things to drink:
As mentioned above you should not drink the local water unless you boil it first. Tea is grown on the island and is plentiful in the shops. The local people rarely drink ground coffee although an excellent version called coffee chamarel is grown on the island. They mostly prefer instant coffee.
Locally bottled wine and imported South African and French wines can be purchased from 65-300 Rupees per bottle. An excellent beer called phoenix is brewed on the island and has proved to be very popular with our guests, price is 40 rupees a bottle in local supermarket but triple in private hotels and bars. Locally manufactured rums are also available and cost very little.
Telephone:
If your house does not have a telephone then we recommend that you purchase a Mauritius Telecom telephone card at a supermarket. There are now many public telephones able to take these cards all over the island. In an emergency you can also enter the hotels and call from there.

Mauritius now has a mobile telephone network which conforms to the international GSM standard. Roaming contracts exist with the UK, France and Germany and Mauritius Telecom is actively working to have contracts with the other countries. If you own one of these telephones why not bring it with you?
Pamplemousse Gardens:
These gardens are about 20 minutes from Grand Baie and are well worth visiting. Official guides do now exist and take MUR 300 per person for a tour. There are still however many people at the entrance who would also like to act as your guide. If you decide to use one of them be sure to discuss the price in advance as some of them will try to charge you a high price afterwards.
Have a nice holiday!