Catamaran Trips
Lead Image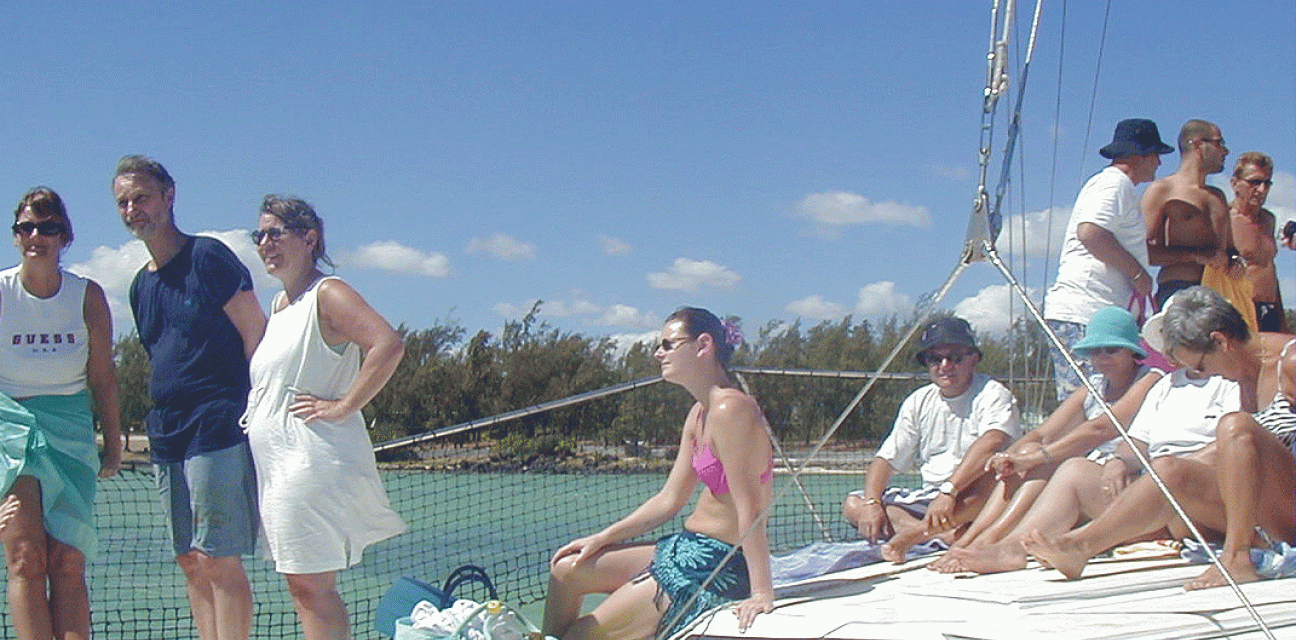 One of the best ways to explore this beautiful island is by taking a catamaran trip. A catamaran is a type of boat that has two parallel hulls, making it very stable and ideal for cruising around the island's coastline. Catamaran trips in Mauritius offer visitors an opportunity to explore the island's natural beauty and experience its culture and history.
There are several different types of catamaran trips available in Mauritius, catering to a range of interests and budgets. Some trips are focused on water activities such as snorkeling, scuba diving, and swimming, while others offer a more relaxed and leisurely experience, with plenty of opportunities to soak up the sun, enjoy the scenery, and indulge in delicious food and drinks.
One of the most popular catamaran trips in Mauritius is a day trip to the beautiful island of Ile aux Cerfs. This island is located off the east coast of Mauritius and is known for its pristine beaches, turquoise lagoons, and lush tropical vegetation. Visitors can take a catamaran from the mainland and spend the day exploring the island, swimming, snorkeling, and enjoying a delicious lunch on board the boat.
Another popular catamaran trip is a sunset cruise along the west coast of Mauritius. This is the perfect way to end a day of sightseeing and activities, as visitors can relax on the catamaran, sip cocktails, and watch the sun set over the Indian Ocean. Some sunset cruises even include a delicious dinner on board the boat, with fresh seafood and other local delicacies.
For those interested in exploring the underwater world around Mauritius, there are several catamaran trips that offer snorkeling and scuba diving opportunities. These trips take visitors to some of the best snorkeling and diving spots around the island, where they can swim among colorful fish, coral reefs, and other marine life.
No matter what type of catamaran trip visitors choose, they are sure to have an unforgettable experience in Mauritius. The island's stunning natural beauty, rich culture, and warm hospitality make it a popular destination for travelers from around the world. Whether you're looking for adventure, relaxation, or a combination of both, a catamaran trip in Mauritius is a must-do activity that should be on every traveler's itinerary.