Blue Bay Marine Park
Lead Image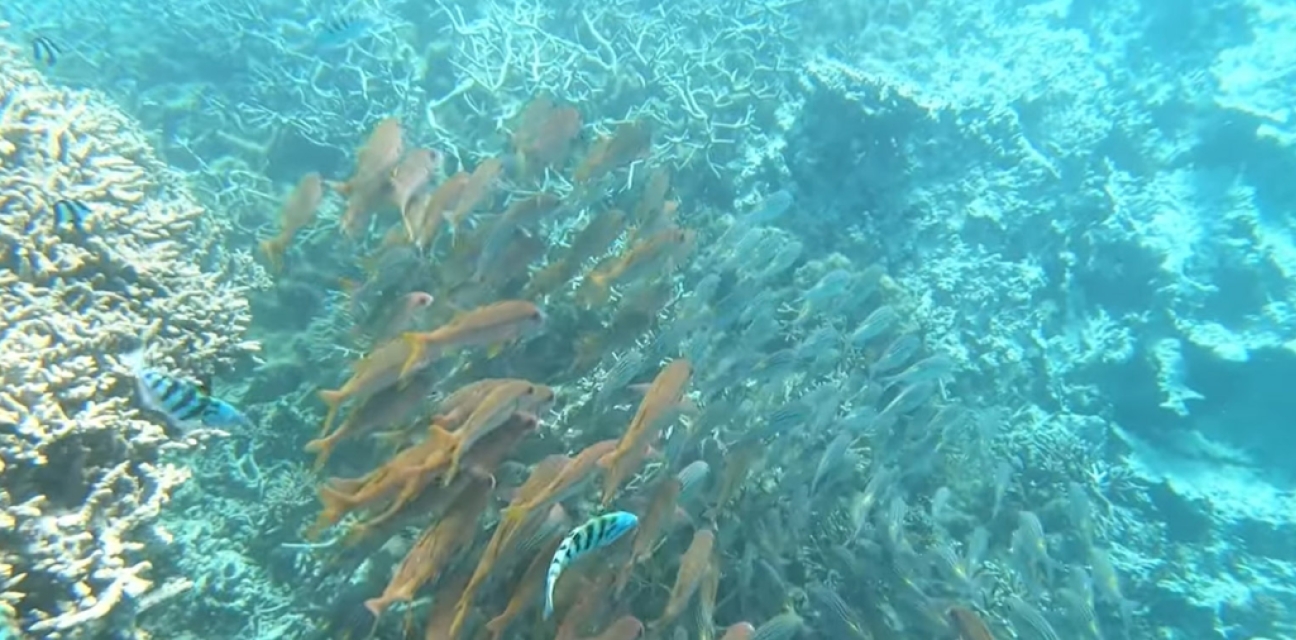 Tucked on the unspoiled southeastern coast of Mauritius, Blue Bay Marine Park is a hotspot for nature lovers who enjoy snorkeling.
The 353-hectare (872 acres) protected marine park was designated as a national park in 1997 and a wetland site under the Ramsar Convention. Thanks to its translucent blue water, you can easily see the giant corals among the myriad range of fish species, algae, and mangroves.
What makes Blue Bay Marine Park special is the fact that it is home to many unique animal species such as the green turtle or the 1000-year-old brain coral. The coral is made up of a spheroid shape and consists of a surface that resembles a brain. It is also five meters in diameter.
You can expect to find many hawkers and operators along the beach. There are many leisure activities available on the spot, including glass-bottom boat trips and snorkeling. Snorkeling gears and life jackets are normally included in the packages that are offered in the area. Scuba diving is offered by only certified divers who are allowed to operate in the area.

Besides being a wonderful area to get up close and personal with marine wildlife, the marine park is also popular among many tourists, who enjoy sunbathing at the nearby Blue Bay beach. Those who prefer an intimate setting choose to retreat at the pristine Ile Des Deux Cocos, an islet located about 400 meters from the coast.
Rich Marine Wildlife
Blue Bay Marine Park is considered to be one of the best snorkeling spots on the island. Marine biologists have recorded around 38 species of coral, which include fire corals, table corals, rose-shaped corals, and many others that are giant and simply gorgeous. Normally, the corals are about five to ten meters deep.
Take a plunge in the crystal-clear water and see the various tropical fishes, among which you can spot the butterfly fish, coral fish, parrot fish, and damsel fish. You can also expect to see seagrass meadows and macroalgae, which altogether help in maintaining the ecosystem of this unblemished marine environment, which is also a nursing spot for juvenile marine species. You can also take pictures of the vibrant underwater life.