SSR Botanic Garden
Lead Image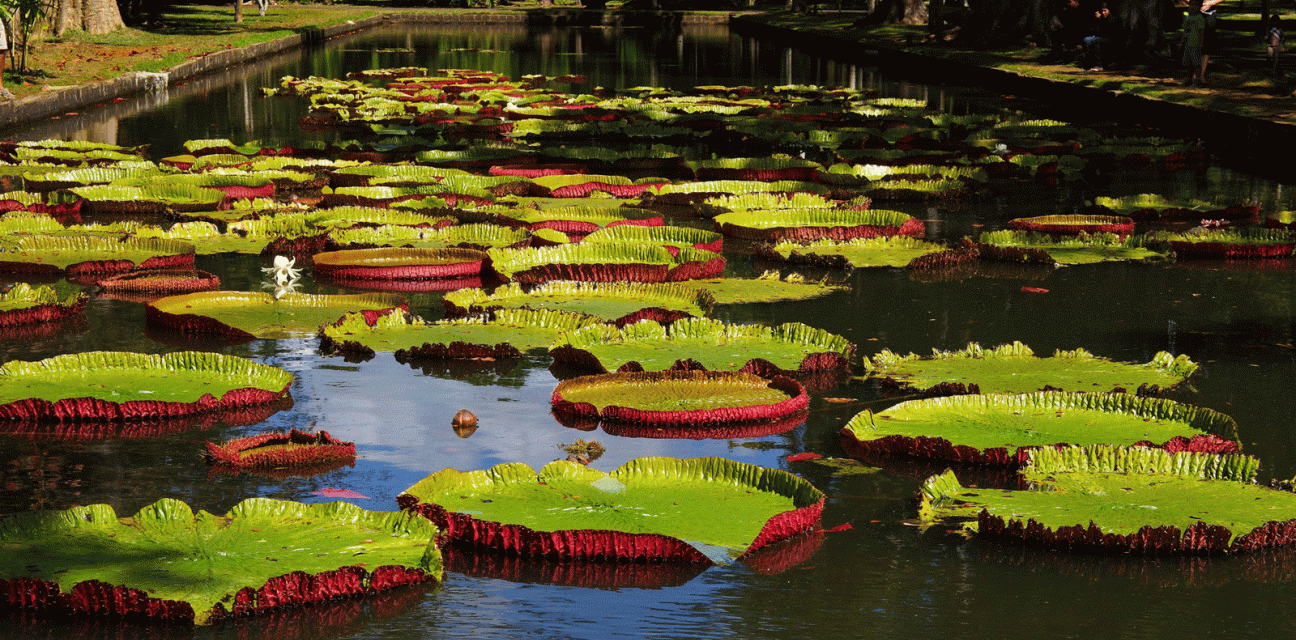 Dubbed 'Jardin de Mon Plaisir' or 'Le Jardin National de Île-de-France' during 18th century colonial period, this green sanctuary offers a wonderful place to unwind and see an eclectic range of plant species and historical monuments.
Sir Seewoosagur Ramgoolam Botanical Garden is an 11 km drive northeast of Port Louis. It covers around 37 hectares (91 acres) of sprawling land filled with different sizes of trees, vibrant flowers, and a notable long pond filled with giant water lilies called Victoria Amazonica.
For a very long time, the garden became an iconic place for influential personalities to come and pay tribute to the historical legacy that this attraction carries. Some trees were planted by prominent personalities such as Princess Margaret, Indira Gandhi and Robert Mugabe.
Some have claimed that the botanical garden is the oldest in the Southern Hemisphere. Two historical personalities, French Governor of colonial Mauritius, Mahé de La Bourdonnais, and botanist Pierre Poivre are thought to be behind the creation of this gorgeous garden.
In 1735, Mahé de La Bourdonnais bought the Château Mon Plaisir and created a small garden right at the present main gate of the garden in Pamplemousses. In 1767, Pierre Poivre introduced fruits, vegetables, and different types of spices to the property.
Key features of the SSR Botanical Garden
There are about 500 different kinds of plant species that thrive in the botanical garden, ranging from trees to shrubs and bulbs of some native and exotic plants. Depending on the season, you can feast your eyes on the colorful flowers, some of which release a fragrance that soothes the mind. However, due to the change in climate, some flowers bloom before expected.
For instance, the Brownea grandiceps generally blooms between March and April, but has started to bloom much earlier annually. You can see perennial herbs such as Ginger shell (Alpinia zerumbet), which exudes an aromatic ginger smell. These types of herbs have their origin in China.
If you visit the botanical garden between September and October, there is a high chance to spot the bright orange-red flowers of the Butea monospermais tree.
The giant water lilies, Victoria Amazonicas, are the real highlight of the garden. These types of water lilies originate from the Amazon River. They produce white flowers on the first day and are known to show a slight pinkish colour on the second night.
There are also about 85 varieties of palm trees from different parts of the world including Central America, Asia, and Africa.
While strolling, you will spot several beautiful ponds with many aquatic animals like tiny fish, turtles and eels. At the animal corner, do check out some gorgeous deer and tortoises. Children will love the parrots and ducks, although it is forbidden to feed these animals when visiting the garden.
Useful information
Address: Pamplemousses, Mauritius
Opening Hours: 08.30am - 05.30pm